Day of workers of Standardization and Metrology
Author: Elena on 10-10-2017, 01:03, Views: 586
0
Any production company in the process of its activity takes measurements or work on certain established standards. the quality of goods or services requirements change all the time. Development of new standards, regulations, directives, that pleases the consumer and the manufacturer disciplines. Standardization and Metrology serve basis, which allows you to produce high quality products that meet the stated requirements in the documents.
People who devoted their lives to the control of standards, measurement standards and sizes, as well as their possible variation, and is dedicated to the professional holiday.
Day of Standardization and Metrology in Ukraine is celebrated annually on October 10. The holiday was established by the October 8, 2002 by the Decree number 910/2002 of the second President Leonid Kuchma.
Day of Standardization and Metrology in Ukraine celebrate employees who control measuring equipment and oversee production quality, set standards for an exact match of manufactured goods, process and service provided to their purpose. This metrology (verification officers) standardizer, engineers, and many others, who are involved in this field.
In Ukraine, it is a relatively young festival in the world, he says since the mid XX century. Despite the fact that the country had to overcome a difficult historical way, the social, economic and political problems, the event was included in the calendar of professional state dates.
October 8, 1901 Dmitry Mendeleev initiated the establishment and opening of the first tents for checking in Kharkov. It reconciled and made branding weights and trade measures. The 101 th anniversary of this event, as well as extended to workers in this sector contribute to the state economy and the presidential decree was issued. The date of the festival decided to define 2 days later and was appointed for 10 October.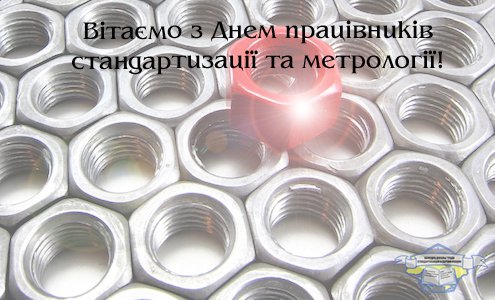 Dear visitor, you are browsing our website as Guest.
We strongly recommend you to
register
and login to view hidden contents.